Chaats | Continental | Coffee​
Introducing for the first time in Kerala the nation's best Delhi Chaats. There's a reason why Delhi Chaats are a rage , now you will find out why!
We recreate the World's best continental Dishes with a twist: Adding our in-house Ingredients which makes our dishes flavorful and tailor-made for Indian taste-buds.
We are more than happy to serve you, your favorite Drink from 11 am to 11 pm everyday. Our Sterling Coffee maker and premium coffee powder ensures that you get the finest experience every single time.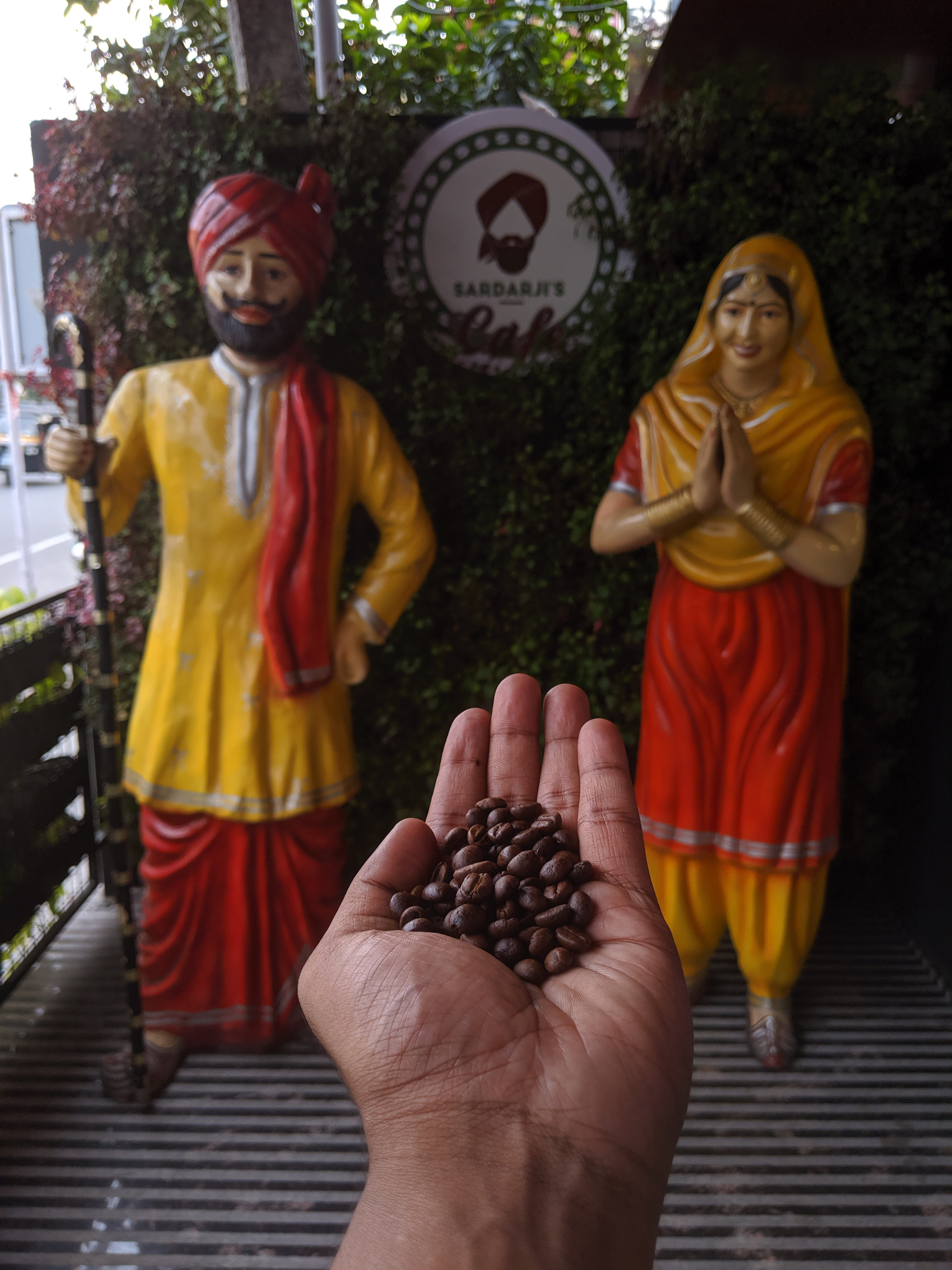 Chaats | Continental | Coffee
After Expanding Sardarji Ka Dhaba to 4 outlets, We now present to you Sardarji's Cafe. Our Specialities include the world famous Delhi Chaats, Continental Dishes with a twist : Adding our in-house Ingredients which makes our dishes flavorful and tailor-made for Indian taste-buds, and our signature Coffee.
After becoming your favorite Punjabi Restaurant with 4.2 stars from Google Reviews (4293 Reviews and counting). being voted as "The Best North Indian Restaurant" in the 'Kochi Kitchen Awards 2019' and 5-star Excellent Hygiene Rating from Zomato, Now we want to become your favorite hangout spot and Cafe. 
We are a Quality oriented local business venture. We promise to our customers that there will be no compromises in quality as we make use of only the finest raw materials, premium ingredients and our homemade house-special ingredients
.At Sardarji's, our mission is simple: enhance and educate the palate with the freshest ingredients and flavors, while surprising and exciting each guest with personal care, affection and service. Customer Satisfaction Guaranteed cent percent. We serve healthy food to satiate the hunger, thirst and cravings of the soul by placing an emphasis on health and well-being.
We also take this opportunity to thank our amazing patrons whose love and support energizes and encourages us!
Good service, great food, greater ambience! Very welcoming and friendly service of the management. Authentic Indian chaats available only here in the whole city. Good quality food and very satisfying, totally worth the price. The presentation of the food is very unique, especially the KitKat shake I tried, was mouth watering. The restrooms are also very well maintained, clean and dry always.

Devansh Bhootra


10/19/2019

A great place to hangout with. And the food is so yummy and heavy quantity and quality. Worth of money

saranya pillai


1/17/2020

Good Food and service.. Reasonable rate

Jayakumar Anu


1/16/2020

Best punjabi food outlet for food lovers.Great ambience for family.Very polite and humble staff,sincerely asking for feedback of food and service.Easy to locate from heavy traffic.All dishes are served in peculiar ,beautiful plates with beautiful garnishing.Prices are reasonable for quality and quantity.They have offers and cash backs for the bills.Nice place to hang out with family.They serve both veg and non veg dishes.Enjoyed very much.

Dr Saheer Anaesthesia


2/03/2020

Tasty food. Price could have been a little less. Peaceful ambiance and good service.(one * less for price)

Sumitha S


9/20/2019

Situated in the heart of the city. Food 9/10, service 10/10, Ambience 9/10, quality n quantity 10/10 Special compliments for clean bathrooms. Keep up the good work.

Saidaniya Ansary


2/15/2020
In case of any queries or feedback feel free to contact us.
We are Social, Follow us on Facebook and Instagram